18 Jun

One Plant-Based Burger – A $1.4 Trillion Opportunity
Imagine this…
You're visiting a new city and you're suddenly in the mood for a burger.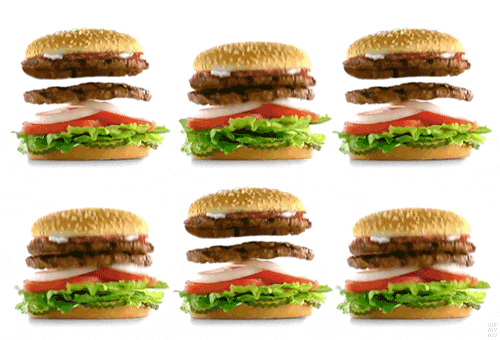 Not just any burger – a plant-based burger. You've been reading about the health and environmental benefits of giving up meat, so you figure, "What the heck?"
What do you do?
You do what 63,000 people do every SECOND and search Google on your phone. (And you're among the 70 percent of searchers who use their mobile devices to find things.)
You don't feel like going very far. So you select "near me."
Did you know that 82 percent of searches now involve proximity?
76 percent of people who search for something near them end up going to a related business within a day and close to a third of them ended up buying.
Of course, you're going to buy and eat that burger. You're really hungry and you want to be able to tell your friends that you consumed the latest food trend.
But, what happens after that is only partially up to you.
Continuing with that search example… You'll only see plant-based burgers if the restaurants that serve them have updated their local menus to include that item.
If a multi-unit restaurant closed a location or the spot nearest you isn't open for dinner – and they failed to update that individual page – you may show up at a place to find the lights off. If a location hasn't been keeping on top of its reviews and hasn't responded to customers that brand may not appear on top of your search.
A whopping 94 percent of consumers choose restaurants based on online reviews.
You get the picture – and hopefully a great (meat alternative) burger.
Whether you're looking for food or something else, your search results are affected by whether or not that brand values local mobile marketing. As a consumer, you can probably relate to that example.
Keeping on top of local search and reviews can be time-consuming, but those brands that make it a priority and find ways to streamline and integrate the process are seeing impressive sales boosts.
How the new mobile consumer behaves.
The phone and tablet are the control panels of many people's lives. We use them to communicate, to search, and to find. Smartphones are commonplace and 3.9 billion of them will be in use by 2023. By 2021, mobile devices will influence over $1.4 trillion in locally based sales.
So, if local, online, and mobile are not all part of your business vocabulary in 2019 and beyond, they should be.
Looking at your brand or franchise through the consumer's eyes is the first step towards ensuring you can be found by those fingers and eyes every second of every day – whether you're selling beds, blow-dry services, or burgers.
Or anything else for that matter.